Modine Heatcraft® Quick Ship Program
Need it Now? Modine Heatcraft® heat transfer can deliver
• Features Same day order shipment – orders received by noon can be shipped the same day.
• Wide variety of coil sizes Casing styles – Fully flanged cases have 1.50 flanges on all sides.
• Casings are constructed of die-formed heavy gauge continuous galvanized steel for greater strength.
• Seamless copper tubes staggered in the direction of airflow to maximize coil performance.
• Die formed rippled aluminum plate fins with full drawn collars to provide continuous surface contact over the entire tube for maximum heat transfer.
• Connections are MPT red brass.
• All coils tested under warm water at 315 psig air pressure.
• 1-year warranty against defects.
Heatcraft® Coil Calc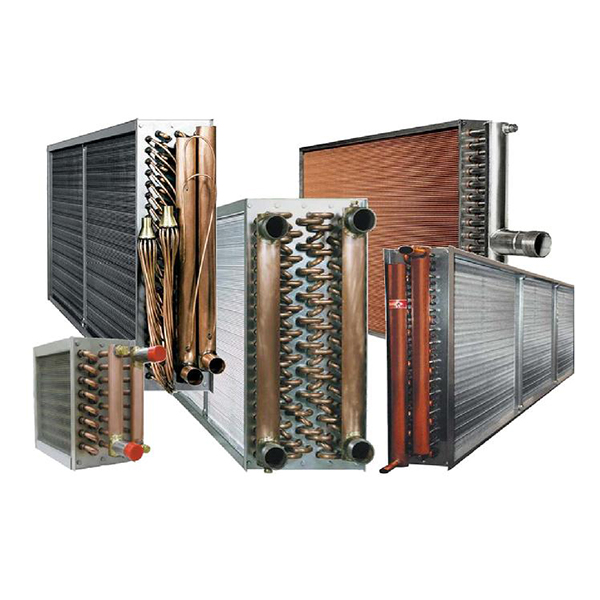 Heatcraft® Coil Calc is a coil selection program for Heatcraft® coils. The user can generate a complete submittal package, including performance data, coil schedule and certified approval drawings. The program provides performance data for Commercial and Industrial applications utilizing 0.375″, 0.500″ and 0.625″ tubing for fluid, evaporator and condenser applications and 0.625″ and 1.00″ tubing for steam applications.
Coil Calc's certified ratings are application ratings resulting from our tests according to standard test codes in agreement with AHRI standard rating methods for Standard 410.
Heatcraft® coils are AHRI certified because we have confidence in what we build. Every year, 30% of our basic model groups
At Modine we're here to help the job go easier, efficiently and with the expected results, a Heatcraft® heat transfer coil that fits perfectly.
Coil Solutions
Modine's selection software COILS makes it possible to select and size the ideal Air Blast Cooler for any installation. COILS has been rigorously tested for reliability and is a highly flexible tool. Output consists of a print-out of technical data and a dimensional drawing of the selected cooler. To meet the needs of the varied and demanding projects our customers embark upon, our Air Blast Coolers come in a vast range of dimensions and configurations. To help navigate through the options, we recommend using COILS or contacting our sales staff as a first step.
Variables to be considered while sizing and selecting include:
Cooling capacity
Ambient temperature
Sound level (fan speed)
Cooler size
Fan motor power supply
Environmental conditions
Number of fans, tube rows
Liquid flow rate, etc.
Product Literature (Brochures and I&O Manuals)
Modine Resources are available to provide customer assistance in selecting, ordering and maintaining your Modine Coil products. Here you will find a variety of informational brochures. We want to help you ensure you get the right coil product for your specific needs.
Installation, Operation & Service Manuals