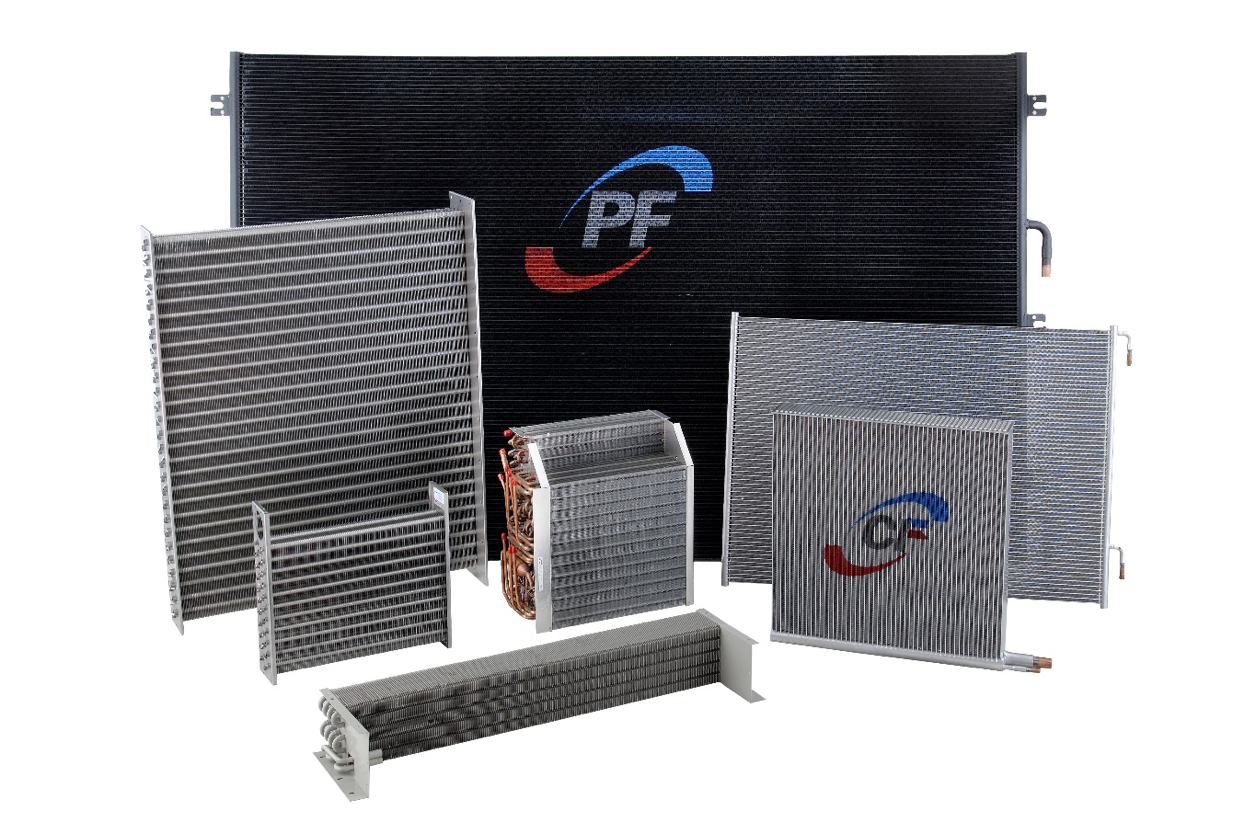 Many of the Modine Heatcraft® Commercial Coils are certified under AHRI Standards. If not certified, coil performance has been calculated in accordance to AHRI Standards. AHRI administers the ARI Performance Certified® programs that test and certify the performance of heating and cooling coils, as well as commercial refrigeration equipment and components. AHRI is recognized as the industry authority on product rating procedures and performance monitoring. AHRI is an independent, non-profit organization dedicated to ensuring that heating and cooling equipment lives up to its performance ratings. Part of the product offerings have third party independent certification to ARI 410.
Program covers THERMAL PERFORMANCE only
Is not a life reliability program or a safety program
Indicated on your thermal rating from CoilCalc outputs
20% of our "Basic Model Groups" are tested annually by a 3rd party lab
Ensures actual performance agrees with theoretical performance from CoilCalc
About AHRI Certification
AHRI's globally recognized and industry respected certification program helps you, the equipment and component manufacturer, sell more products, win bids, differentiate yourselves from competitors, and comply with government requirements.
When specifiers and other decision makers see that your equipment bears the AHRI Certified® mark, it will provide them with the assurance that your equipment will perform accurately and consistently, thus helping you win more bids.
The purpose of the AHRI Product Performance
Certification Program is to:
Assure buyers that manufacturers produce products with consistently valid ratings, thus enhancing buyer confidence in the performance of participating manufacturers' products and discouraging the marketing of products with invalid ratings.
Encourage fair competition in the market.
Maintain industry-driven certification.
Facilitate compliance to various state and federal efficiency regulations.
Serve as an accredited Certification Body (CB) to participants for compliance with ENERGY STAR® Qualification.
Facilitate applicable tax credits and rebates.
Meet verification and reporting requirements driven by state and federal government regulations.
For more information, please visit the AHRI website VIEW AHRI Website
UL
Modine Heatcraft® OEM products are UL Recognized within the scope of the Program. Coils are UL listed so that when they are used by the OEM Manufacturers, the component does not have to be re-qualified.
Program is strictly related to safety and the safe operation of units under pressure
Has nothing to do with Thermal Performance of the coils
Primarily applies to refrigeration coils: Evaporators and Condensers
Determines required pressure ratings and test pressures
UL Standard 207/SA7213 and SA7228
Certified Lab on Grenada's south campus
ASME
ASME certification is available upon request for certain models – please consult the factory. This certification documents and assures the MECHANICAL DESIGN of the product meets the specified Design Pressures and Design Temperatures.
Requires a set of calculations to be performed on all pressure-containing parts of the coil, i.e. tubes, return bends, headers, connections
Third party review of the calculations required before manufacture
Requires same third party presence at final pressure testing
Unit gets a "U" stamp applied to the unit signifying compliance
Canadian Registration
CRN Registration for units operated in Canada are available upon request – please consult the factory.
Category H
Provincial Quality Program Certificate for all Provinces
Similar to ASME requirements without the actual review/stamp, and thus without the high cost